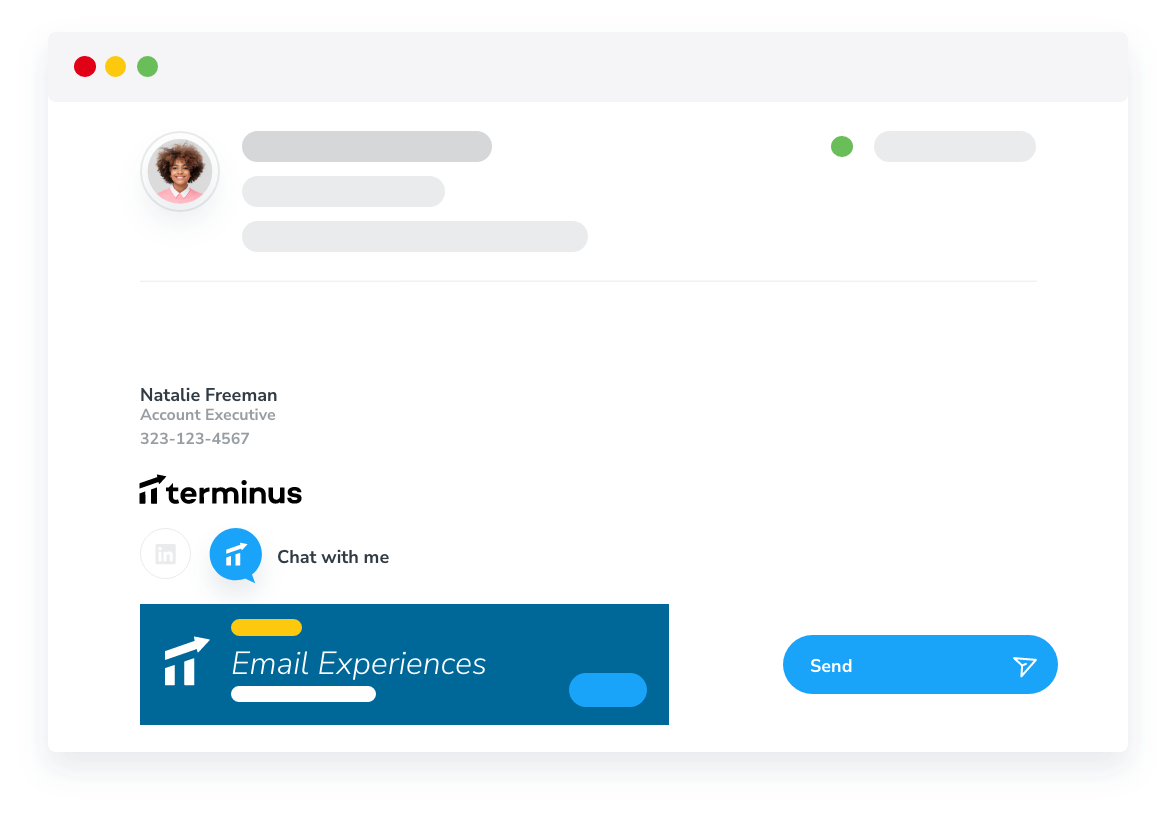 Your New Favorite
Advertising Channel
The average employee sends over 10,000 emails every year. Adding Terminus Email Experiences to your employees' email signatures opens up one of the most effective and efficient advertising channels out there, without having to worry about CPM or CPC.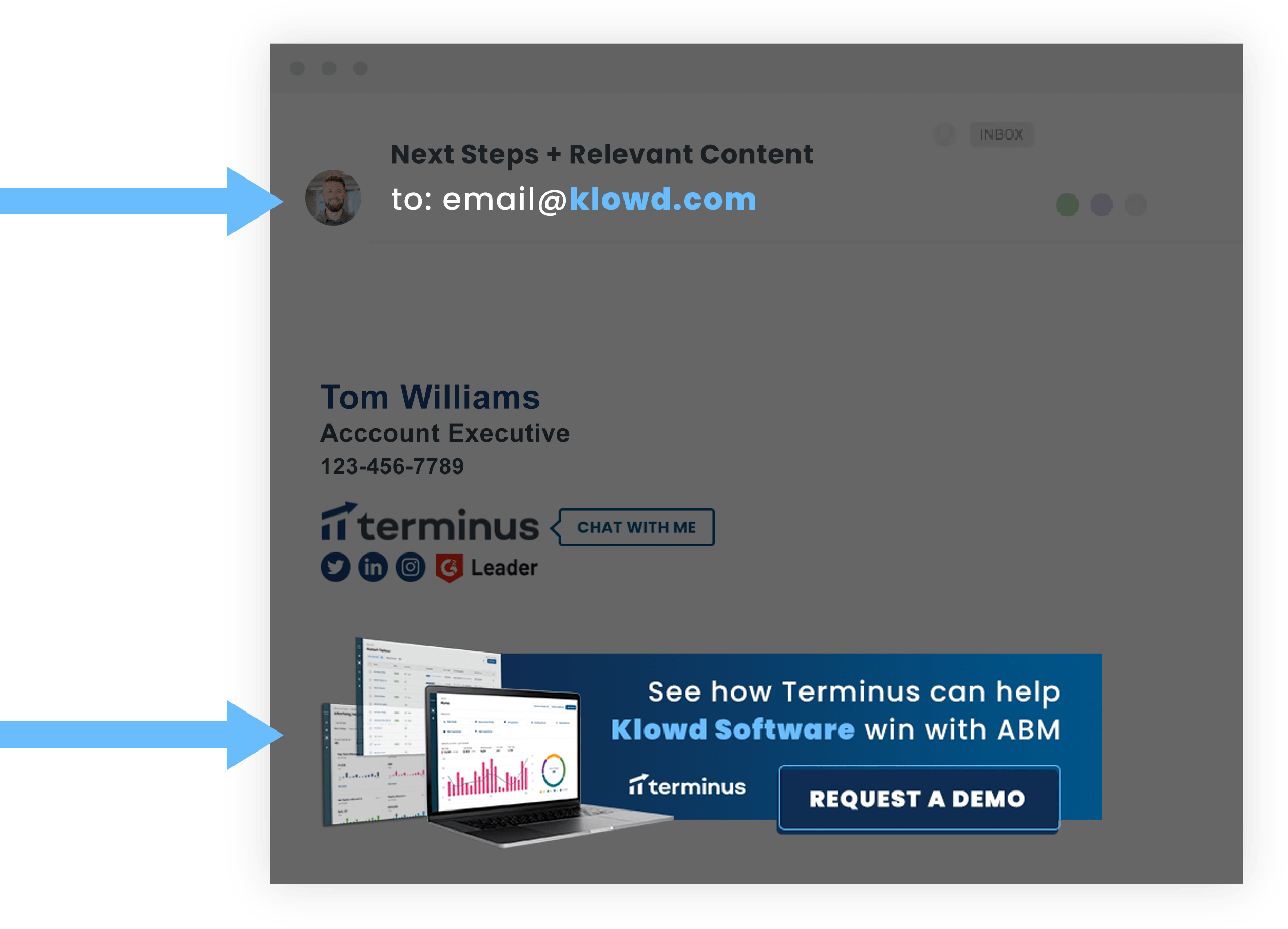 1:1 Personalization
Email signature banner ads are targeted based on the recipient's email address, meaning you'll have 100% targeting accuracy. Easily align your email ads with your target account segments to ensure a consistent cross-channel experience.
Target email ad campaigns by…
Recipient
Target individuals, accounts, or entire segments by syncing your Terminus segments, marketing automation lists, or CRM campaigns.
Opportunity Stage
Accelerate your pipeline by creating stage-specific email banners to keep your opportunities engaged through every part of their journey.
Sender-Group
Promote content that's relevant to the audiences your departments are talking with the most. Run product education campaigns through your customer team and promote your freshest content through your sales team.
Internal-Only
Target your own employees to keep internal initiatives top of mind every time you email each other.
A/B Testing
Run multiple creative variations of the same ad to understand what performs best, without the cost-per-click.
Shuffle Mode
Shuffle through up to 5 different email signature banners with unique URLs to drive engagement.
Alt Banners
Give your sales team the ability to select which email signature ad rides along with their email.
Improve Your
Multi-Channel
Targeting
Collect and map IP addresses every time an email is opened for 100% targeting accuracy and more effective identification with your other channels.
Powerful Integrations
Email Experiences integrates seamlessly with your email system, marketing and sales automation tools, and CRM.
Terminus Email Experiences integrates with: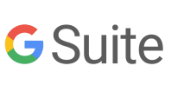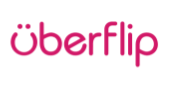 Unique
Intent Data
By analyzing email and calendar data, Terminus Email Experiences quantifies the relationships between your team and their opportunities, allowing it to deliver meaningful buying intent signals to help forecast your team's pipeline.
Lab-Tested
Engagement
Eye-tracking research has proven that your email ads receive outstanding impressions, every time. Combined with sophisticated targeting, you've got an ad channel with off-the-charts click-throughs and conversions.
"
Knowing you can't influence when a company is ready to buy, you want to be positive you are the best possible option in their eyes, or the person they trust the most when that decision comes up.
Request a demo
You might not believe it until you see it. Can we show you what Terminus can do?