#FlipMyFunnel is making its way back to San Francisco, but this time around we'll be partnering with Sales Hacker to bring not one, but an immersive two-day experience filled with the exact strategies and tactics that drive revenue for marketers, how to measure results from account-based marketing (ABM) efforts, and to learn more about the technologies that help business scale.
Now more than ever, marketers are expected to show ROI from their campaigns and tactics, figure out how to accelerate their pipelines, and save the works with limited budget and resources. And it gets a little daunting not knowing where to start when faced with restructuring an entire marketing approach.
Revenue Summit is here to help.
Here's what you can expect from Day 1 of this experience: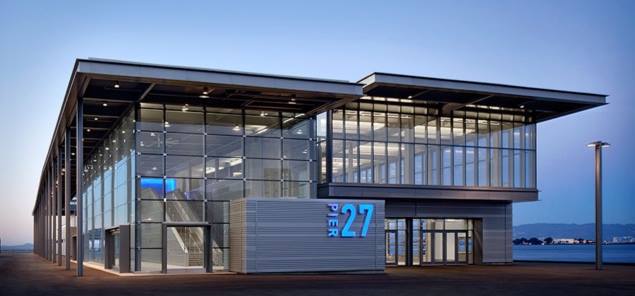 If you're native to the Bay Area, Pier 27 may not be an attraction for you, but how many times have you had the chance to mix business and the view the pier has to offer? The James Herman Cruise Terminal at Pier 27 is less than three years old and serves as a terminal with the latest passenger and security features build for the ever-evolving trends in the passenger cruise industry. On non-cruise days, the Terminal quickly converts to the City's newest and most spectacular event center.
The first keynote of the day will be delivered by none other than David Cancel, CEO at Drift and former CPO at Hubspot. His session The Shift from SaaS 1.0 to 2.0: Why Half of You Will Go Out of Business will begin after a welcome from Max Altschuler, founder of Sales Hacker, and Sangram Vajre, founder of #FlipMyFunnel.
For the marketing track, the first full day of The Revenue Summit will offer a specialized, deeper look at each stage of the flipped funnel.
At 10:20 AM, Lisa Skinner, VP of Demand Generation at Localytics will share her experience with identifying accounts with her Deep Dive into Account Selection session. Expect her to highlight the importance of account selection, what challenges her department faced in 2016 and Localytics' timeline with ABM.
Shortly after, Terminus VP of Sales Tonni Bennett and Director of Marketing Stephanie Kelly will take the stage at 10:45 AM to focus on the ABM software startup's best practices for expanding your reach in target accounts. ABMies Winner Kristen Wendel of VersionOne will present her Forget the Fluff: Here's What Your Board Really Wants Hear About ABM Results session.
Rounding out the flipped funnel track for the day at 11:10 AM will be Nate Hurst and Christelle Flahaux of Domo with their take on engaging target accounts.
To round out the first day, Facebook CMO and VP Gary Briggs will be on hand to engage with a fireside chat with Node CEO Falon Fatemi.
Gary joined Facebook in 2013 and is responsible for the company's consumer, product and platform marketing. Prior to joining Facebook, he served in various roles at Google, Inc, including CMO of Motorola upon its acquisition by Google, and VP, Consumer Marketing.
Falon is founder and CEO of Node.io, the first Account Based Intelligence Platform for market identification and revenue acceleration, making the 1:1 Sales and Marketing dream a reality. Node is built by ex-Googlers and backed by NEA, Mark Cuban, Avalon Ventures, Canaan Partners. 
After their discussion, expect to loosen up and recap the day with happy hour and new colleagues!
Expect day 2 to look more of the same – same intensity, same goals:
To highlight the final stage of the flipped funnel, Growth Architect Lincoln Murphy of 16 ventures will take advocacy and customer success with his session Put Your Customers in the Driver's Seat and Go Full Throttle on Growing Revenue.
Marketing sessions and panels throughout the day will feature the likes of Rohit Prabhakar of Mckesson, Alisa Groocock of SiriusDecisions, Koka Sexton of Hootsuite, and many more.
A few of our ABMU professors will also be on hand to discuss their personal experiences with ABM and how #FlipMyFunnel's ABM University can help marketers level up their skills for ABM success.
Julie Sokley, VP of Global Sales Operations at Autodesk, will deliver the final presentation of the conference.
Check out our other phenomenal speakers who are pumped to share how they turned their leads into dollars with you at Revenue Summit.
Overview
What makes The Revenue Summit even more special than most B2B conferences is the fusion of a sales innovation organization and a thriving ABM community like Sales Hacker and #FlipMyFunnel that are both dedicated to bridging the gap between sales and marketing. We recognize the importance of sales and marketing alignment as it relates to successful B2B marketing strategies and The Revenue Summit's largely reflect that.
This incredible experience is tailored for you if you're dedicated to learning exactly
How other marketing and sales teams work together, and
How you can leverage account-based marketing.
---
RSVP today and get BOGO 50% off when both marketing and sales go together!