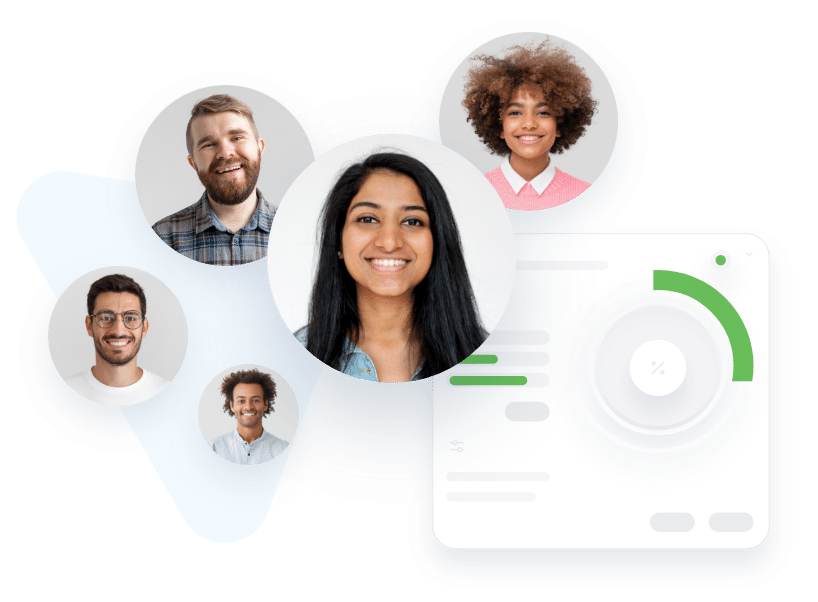 Buyers are looking for solutions like yours. Do they know who you are?
Insert yourself into the online interactions that your ideal buyers are having. And with intent and web-engagement data from Terminus, you can focus on best-fit accounts and reach them with a message that resonates. Wouldn't you like more chances to be in the right place at the right time?
Don't waste budget on the wrong buyers and the wrong channels
By targeting the right accounts at the right time, you can use your ad budget more efficiently. And with industry-leading fraud rates and flexible ad placement options like display, LinkedIn, connected TV, and audio, Terminus helps you meet buyers in the places they live and move.
"
Knowing you can't influence when a company is ready to buy, you want to be positive you are the best possible option in their eyes, or the person they trust the most when that decision comes up.
Marketing is so much bigger than lead generation.
Terminus helps create a flow of best-fit traffic to your website, telling more buyers your story. And while your sales team is focused on closing deals now, you are focused on creating future pipeline.
Launch campaigns to stay top-of-mind with your buyers, and make future quarter's revenue targets easier to hit. With Terminus you can get a full view into the complete account journey, watching engagement on your website and throughout your marketing programs.
"
A major problem Terminus helps to solve is the ability to target personas within target accounts at scale. Our organization needs to target thousands of accounts at a time, and tools like dynamic segments allow us to target and engage with the right accounts at the right time. We've been able to continually increase our efficiency in our program while simultaneously increasing the scope.
The power of our platform
Why Terminus?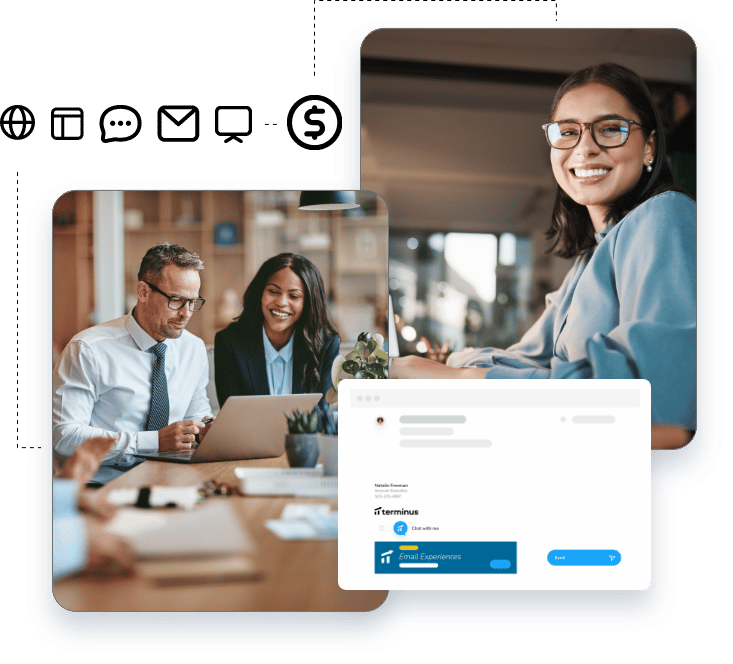 We built a B2B go-to-market platform with marketers in mind. Here's how we're different than the competition:
Best-in-class advertising with 60% lower CPMs and no fixed rates, 85% lower fraud rate and 90% brand safety
More ad targeting options, including title, department, and contextual
Privacy compliant and post-cookie proof advertising
The most native engagement channels of any ABM platform, including conversational marketing, web personalization, LinkedIn, connected TV, audio ads, and more
Expert digital, strategy, and support teams with years of experience supporting ABM efforts
Step-by-step playbooks for use cases across the entire customer lifecycle
The ABM Buyer's Guide
Blueprint to Account Based Marketing
Case Study: Khronos