Prioritize quality
over quantity
Increased budget scrutiny isn't going anywhere and ROI matters more than ever. Boost productivity and efficiency at every stage of the funnel with your current tech stack. Fuel your entire go-to-market team with a single source of truth.
You don't need more volume —
you need efficient volume
Terminus Prospect Engine delivers:
Intelligent account and contact data, with human curation

Account identification and scoring for unknown accounts coming to your website

Account and contact discovery for best-fit, non-CRM accounts that are showing in-market signals

Quality, relevant intent signals from Bombora, the leader in B2B intent data
Prospect Engine Product Offerings

Positively rated
96%
Account Identification and Segmentation
Early performance metrics
What kind of company would we be if we didn't test our own product? Once Terminus, as a customer, implemented Prospect Engine, we saw a huge spike in engagement with new accounts that meet our ICP filters. We have been able to fill our Salesforce instance with strong accounts instead of accounts that don't meet our ICP and lukewarm intent. We not only leveraged the new accounts we received from Prospect Engine inside our Ad Experiences, but we leveraged our LinkedIn Audiences to drive higher engagement on LinkedIn with Sponsored Image Ads and Document Ads. These numbers really speak for themselves.
750
Prospect Engine activated accounts
47%
Meaningful engagement in the last 30 days
117%
Increase in CTR via display advertising
32%
Decrease in CPC via Linkedin
Redefining your ICP takes a village
Your ICP isn't a set-in-stone target. Depending on current economic situations, product roadmaps, or simply, you are seeing a change in your customers. We recommend checking in on your ICP regularly with your customer success, sales, and marketing teams. We created a spreadsheet that can help you redefine your ICP or check in on your current ICP.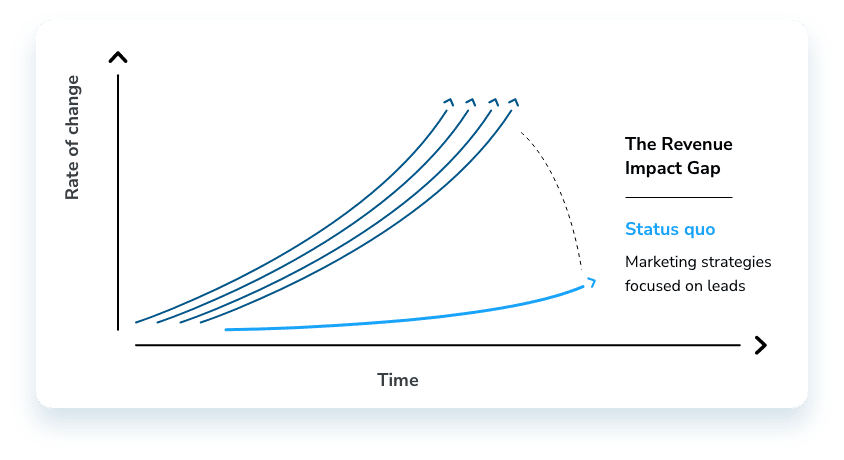 The Revenue Impact Gap
The often-tried and over-done traditional B2B growth strategies aren't cutting it anymore and the industry is learning that intent data alone isn't a silver bullet. To hit your revenue target, and to keep your seat at the GTM leadership table, you need to deliver sustainable and efficient growth.
Terminus Prospect Engine is the key to a complete go-to-market solution.