Don't take our word for it.
91%
Product Direction Positive
96%
Has the product been a good partner in doing business?
Why Terminus?
Reason #1
Scale up your marketing program inside a single platform
Whether you're crawling, walking, or running with your ABM program, you can create the perfect surround sound customer experience within Terminus. Give your team greater control of messaging and segmentation at every stage of the buyer journey.
Reason #2
Our people, our platform, and our playbooks will give you the support you need to feel confident.
A platform alone won't get you to your goals. We've got a team of experts across onboarding, account-based strategy, digital media, and platform execution that will help guide you on your path to value.
Reason #3
High-quality playbooks, not lukewarm strategies.
With Terminus, you'll be able to turn insight into tactical action across your entire GTM team. And we'll tie it all back to the numbers that matter most: predictable pipeline and real revenue.
Reason #4
Data doesn't have to be a dirty word.
We'll bring your disparate first- and third-party data together into a single, trustworthy source and make your data accurate and actionable.
"I sent an email to one account, that is ABM".
No, no it is not.
A sales rep emailing an account certainly isn't ABM, but sales and marketing working together to create a personalized, multi-channel journey  is. Unlike focusing on broader demand generation, ABM is a way to keep you from wasting your ad dollars on cold leads by helping you and your team be more proactive and targeting ACTIVE accounts. Wouldn't you rather spend your dollars and sales team efforts on accounts that match your ICP and show in-market intent signals by creating a personalized narrative? Being account-centric will keep you from wasting your team's time on cold calls and emails.
Curious to learn more?
But wait, we haven't even told you about our reporting capabilities…
We're focused on making insights actionable and providing a clear path towards provable ROI.
Playbooks at Every Stage
Brand Awareness
Build Pipeline
Accelerate Pipeline
Retain Customers
Expand Customers
Brand Awareness
Build Pipeline
Accelerate Pipeline
Retain Customers
Expand Customers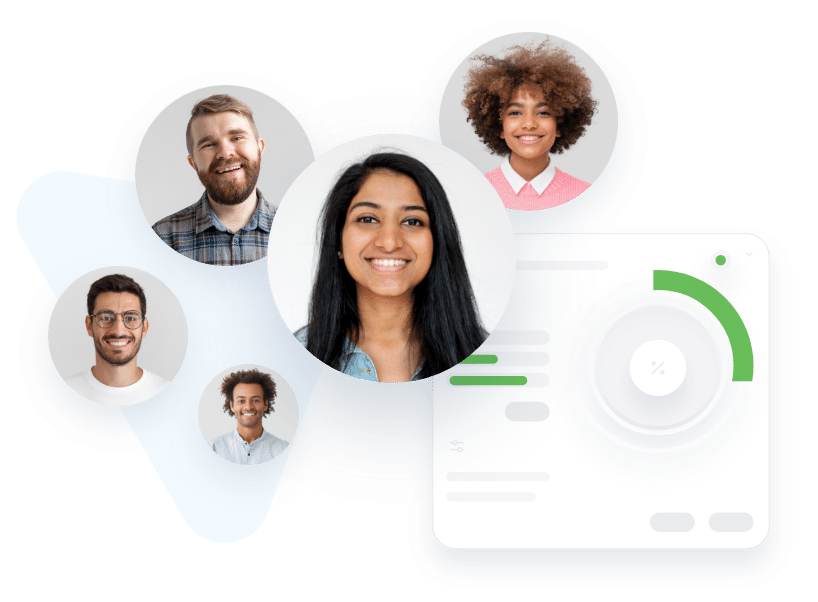 Knowing your ICP
matters
Terminus will help your GTM team make your top accounts your top priority.
"I knew from the beginning that we wanted to do ABM, and I knew that it's really important to fully understand your ICP. I had to grow in my understanding of our ICP and what they responded to. For example, I learned that our prospects are more likely to engage with some of our content depending on where they are.We went from no segmentation to getting pretty specific with our ICP, and awareness campaigns were really important. ABM was the answer." – Ryan Gunn, Head of Marketing
The Future of B2B Advertising
Hear from our Customer Rockstars.
Spilling the Tea on Intent Data
Brand Awareness Campaign Ideas
Blueprint to Account-Based Marketing